Hi, my name is Sandy Langreck
I am a self taught baker.  I started baking when I was very young.  I have taken recipies that I have enjoyed over the years and have altered them until I thought that they were perfect to share with you.  This love of baking was nurtured by both my Grandma Dorothy Cornwell and my Mother Patricia Elledge.  I moved to the United Kingdom for four years when I was 19.  It is there where I was able to see a lot of different techniques of decorating fabulous cakes.  We were at a bed and breakfast eating dinner and the server brought over a desert cart loaded with fabulous looking cakes... It was love at first sight.  Since then I have strived to make baking bigger, prettier, more creative, and more daring.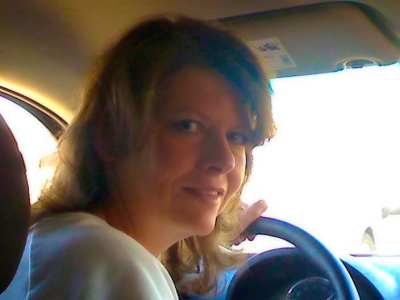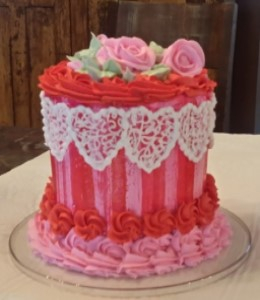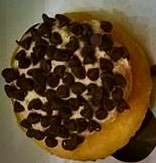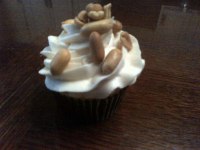 Yellow cupcake, cookie dough  filling, iced with cookie dough icing, and garnished with chocolate chips.
Golden yellowcupcake, caramel marscapone filling, iced with salty caramel buttercream, and garnished with salted peanuts.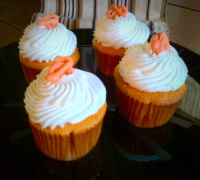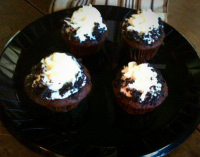 Citrus orange cupcake, homemade orange curd filling, iced with almond orange buttercream, garnished with swirls of orange chocolate.
Chocolate cupcake, fudge filling, iced with vanilla buttercream, garnished with chocolate cookie crumble.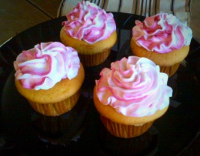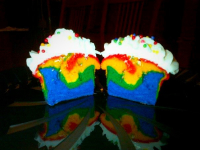 Rainbow cupcake, iced with vanilla buttercream, garnished with color rich confetti.
Rum cupcake, raspberry filling, cran-raspberry buttercream.